Your Guide to a Stress-Free Mortgage
Congratulations, you've decided to become a homeowner! Now let's get the financial backing you need to see it through.
Here's how it works.
When you're ready, our team is ready too – 24 hours a day, 7 days a week. Get pre-approved, view your progress, securely upload documents and message your Mortgage Advisor easily as you go.
Start your application/pre-approval
Calculate payments easily
Securely scan & upload docs
Watch your progress
Get updates as you go
Apply on mobile.
for even more features like secure mobile document scanning and payment calculation.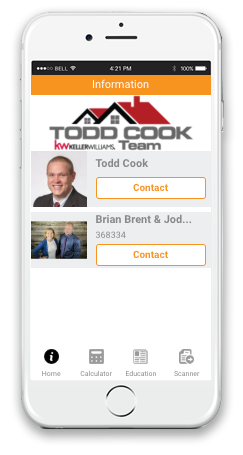 Start Your
Home

Journey Today
Get pre-approved, view your progress, securely upload documents and message your Mortgage Advisor easily as you go.
Understanding the Loan Process
Loan Programs
Choosing the right loan program saves you both time and money. Our products allow us to provide you with the product that makes sense for you.
Great for First Time Home Buyers
Low Down Payment
Easy Credit Qualifying
Purchases can Include Rehab and Remodels
Easy Finacing
Great for those with Low to Moderate Income
Up to 100% Financing
Flexible Underwriting Guidelines and Credit Qualifications
Household Income & Property Geographic Limitations Apply
Great for those with Moderate to High Income
As Little as 5% Down Payment (only 3% for First-Time Homebuyers)
20% Down Payment Removes Mortgage Insurance Premiums
Flexible Terms
Designed to Provide Financing to American Veterans
Up to 100% Financing
No Monthly Private Mortgage Insurance (PMI)
Testimonials
Here's what our homeowners had to say about their experience!
Back in 2015 my fiance and I started looking to purchase our first home. We had gone with two other realtors before going to Todd. Both realtors even with a pre approval already obtained tried to push us into houses that either were out of our price point or out of the area we wanted to live in. Todd however never did either of those things. He showed us only what we could afford and in the area we wanted to live in. Thanks to Todd we found our dream home and still love it. It has been a great home to start our family in. Todd knows what he is doing. He is a great realtor and salesman.
IF YOU ARE BUYING or SELLING a property. I highly recommend the TODD COOK Team with Keller Williams. They are true pros and simply do what it takes to get it done. Plus they communicate well, provide timely paperwork and give great advice when in a Multiple Offer situation. If you want to BUY or SELL, call the Todd Cook Team.. You will not be disappointed.
Todd was amazing and had our house sold in a couple days! His assistant and himself made the process very smooth and we got full asking price! If you need your house sold definitely go to this guy and his team!
My wife and I worked with Todd a year or so ago as he found us a house in the community and school district we wanted. He continues to check in with us to make sure we are happy with our house! An amazing agent that gets the job done right.
When we decided to build our home Todd was their to guide us through the process. We knew nothing about home building, but Todd was there to ask questions for us that we wouldn't have even thought to ask. He was great to work with and I would recommend him to my friends and family.
Sign up to our Newsletter
Buyers. Sellers. Interior designers. Renovators and remodelers. Get it all here.
(We do not share your data with anybody, and only use it for its intended purpose)